Digital Marketing Services
Enhance Your Business Visibility With Our Digital Marketing Services
Rao Information Technology is a web design, development, and digital marketing company that provides a full range of services. To set up fully integrated digital marketing services, we prioritize your online marketing and communications. We are not here to recommend services that are not going to help develop your brand. As the best digital marketing agency, we evaluate our clients' industries, markets, and the accessibility of the online market for their products. We can provide our clients with custom-built solutions with a company approach by conducting an in-depth audit and risk analysis. Our digital marketing agency helps you and your team deliver your marketing strategies into action by building on your ideas and implementing initiatives with you.
How Digital Marketing Services Enhance your Brand Visibility
Better Growth Options:

The benefit of a digital marketing company is selecting your marketing strategy according to your budget and targeting a larger audience at a lower cost.

Higher Conversion Rate:

Businesses choosing digital marketing can use a simple method to calculate the conversion rate in real-time.

Developing a Brand's Reputation:

Today, digital marketing value increases in providing you with several ways to build a personal relationship with your client base.

Resolving Customer Problem:

If it is email marketing or social media, you can still give the customer solutions to their problems and connect to your product by providing live chat access.

Cost-Effective:

A digital marketing agency offers you the ability to meet several clients at the same time within your budget, too. Your marketing campaign should be designed so that you only use methods that lie in your budget.
How Do We Do It?
It's important to have a clear strategy for your digital marketing strategy. At Rao Information Technology, we have developed a method to easily understand your priorities, design a plan, and give results.
Create a concept:

We are working with you in collaboration to understand your target audience and priorities fully. We develop a plan and blueprint for success from there.

Implement:

We use keywords that are important to your company and customers to customize your site and content so that you can be identified.

Measure:

Change is the true measure of progress. How many additional visitors are coming to your site? Are you getting more requests for your items & services? We offer monthly reports that evaluate your success to your targets.

Creating:

Creating content that your clients expect and need earns you their confidence and, over time, their company. We create high-quality content that makes your company top-of-mind using our innovative process.

Promote:

Great content is worthy of posting, watching, and reading. To increase engagement and interaction with your customers, we strategically promote your content all over the digital world.

Refine:

Any good company measures, updates, and refines its processes regularly. To keep you growing and at the top of your game, we continue to evolve and experiment.
What do We do?
Search Engine Optimization (SEO):

Would you like to have more traffic, leads, and sales? Start with search engines, where 93% of visitors' experience starts. With search engine optimization, you can improve your long-term visibility or get more qualified website traffic, leads, and sales (SEO).

Social Media Marketing:

The average user spends at least two hours a day on social media sites. So why shouldn't you want to use social media marketing strategies to promote your company? Start today with Facebook, Twitter, Pinterest, Instagram, and other social media marketing campaigns.

Local SEO:

97 percent of clients go online to find local services, and 82 percent of smartphone users use a search engine when looking for a local business. What social strategies do you use with them? Local SEO from one of the best local SEO firms in the country. Your clients are looking for your business. Let Rao Information Technology help them find you.

eCommerce SEO Services:

We are an ecommerce SEO company with a track record of turning visitors into customers. Our ecommerce SEO services will boost your store's rankings and traffic, taking your business to new heights.

Pay Per Click (PPC):

97 percent of web interactions begin with a search engine; however, 41 percent of clicks go to the top three paid ads on the search results page. Pay-per-click(PPC) advertising is a wonderful way to get more (qualified) visitors to your website, as well as more leads and sales—quickly!

Content Writing Services:

Through the sale and marketing of efficient and relevant content, including landing pages, blog posts, e-books, email newsletters, white papers, and more, attract, acquire, and engage your target audience. Our expert will help you grow your online presence and build yourself as the leader.

Email Marketing Campaigns:

Looking for a cost-effective way for your company to grow? Our knowledgeable email marketers help your company stay top-of-mind with your prospects and current clients by sending personalized newsletters. Try out opt-in email marketing right now!

Conversion Rate Optimization:

Tests to boost the visit-to-lead conversion rates will be developed by our conversion rate experts. We've helped businesses from many industries and even increase their conversion rates for websites.

Video Marketing:

Video is 50 times as likely as text pages to rank organically in search results, and video will account for 80% of global internet traffic by 2020. So, what exactly are you waiting for? Improve your website, classify your brand, and with online videos, get more leads!

Facebook Advertising Campaigns:

Like the option of pay-per-click advertisements but don't want to spend as much as Google Ads? Try a Facebook ad campaign with hyper-targeting! Because one in every six minutes spent online and one in every five minutes spent on mobile accounts is Facebook.

Content Marketing:

For your digital marketing services, we provide a very well, complete marketing plan. Our services include content research, ideation, and creation for all types of marketing assets, including editorials, videos, blogs, and advertisements. Make yourself the go-to source of news, and you'll be miles ahead of the competition.

Design Services:

A comprehensive and customized solution to your design requires. We don't start working on your project until we've fully understood your brand, values, and specific business requirements. We provide design services for businesses to enhance your brand messages including logo, print and digital design.

(Google My Business) GMB Optimization:

To gain a competitive advantage, you must stand out from the crowd, increase listing engagement, and take control of your brand search results. Our GMB Professionals at the leading digital marketing agency transform your Google listing into a high-performing, higher-converting strategy for a profitable business.

Web Design:

Are you looking for a new website that is both attractive and functional? Then, you've come to the right place! We create cutting-edge websites that are both attractive and functional. In addition, our web design services promote a good user experience that increases audience engagement and conversions vastly.

Marketing Automation:

Rao Information Technology specializes in integrating all of these features and implementing solid marketing automation methods so you can get up and running quickly without dedicating all of your time to understanding how to operate the platform. In addition, we help develop programs tailored to your marketing needs, from account enablement to ongoing support.
Why Choose Us:
At Rao Information Technology, our customer encourages us to stand apart from the rest. We ensure that each campaign is placed to make the most effective by monthly reporting and weekly interaction. We are the best digital marketing company to manage all of your digital needs because of our outstanding customer support and transparency in how we work.
Our Clients are our family
We always cache you in the eye
We make impressive results for our clients
Transparency
Responsive team
Get more revenue with a top digital marketing company
Rao Information Technology is a digital marketing company that provides a wide range of services. With Rao, draw, impress, and turn more leads online and get results.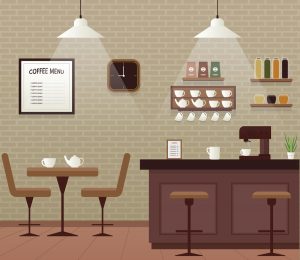 Due to the current value digital has become an essential part of any business. Here, we will discuss Coffee Shop Digital Marketing Strategies
Read More »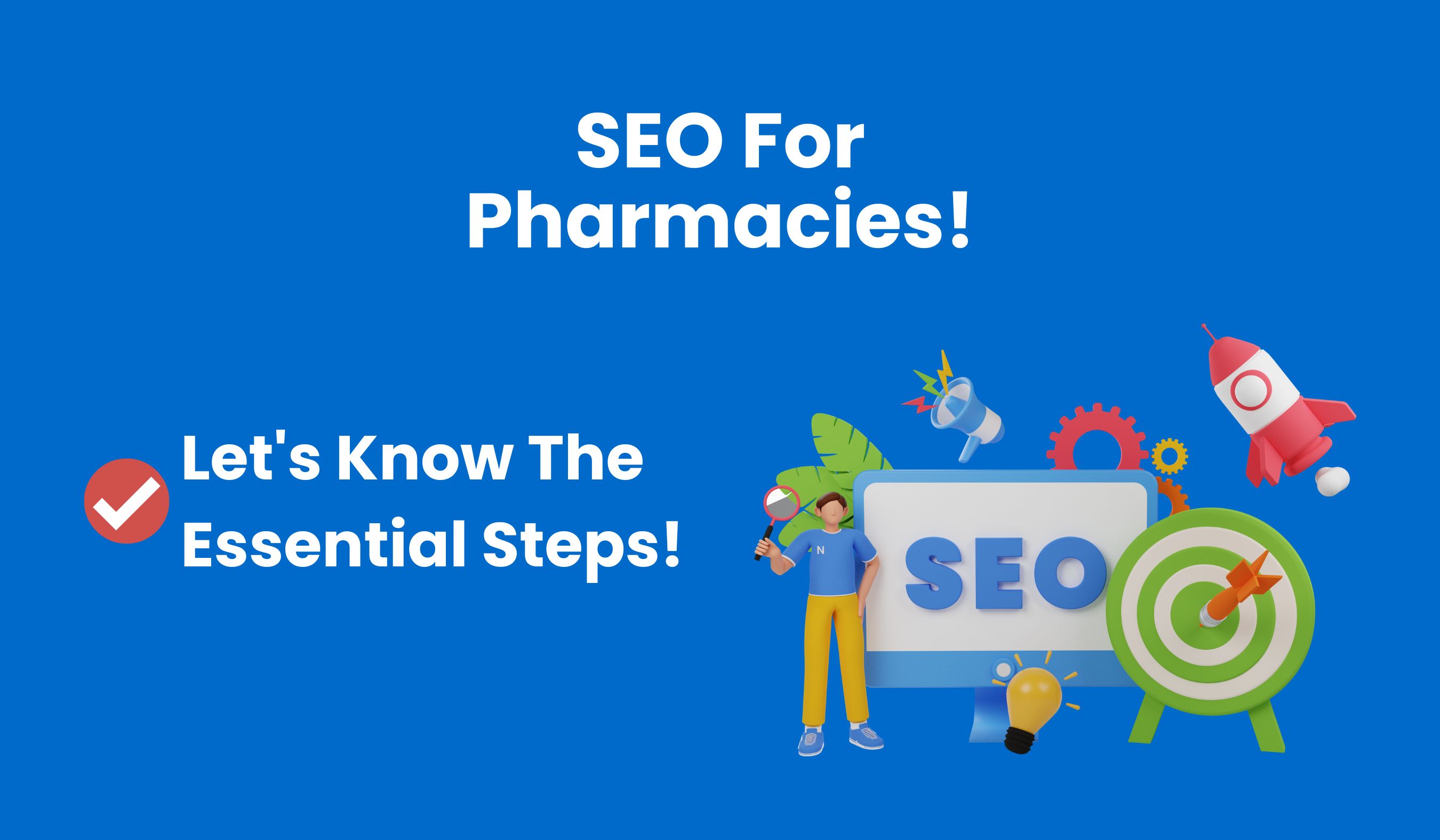 How Creating Local SEO for Community Pharmacy Will Change Your Business? In this pandemic, pharmacies have proved to be a helpful asset in the medical
Read More »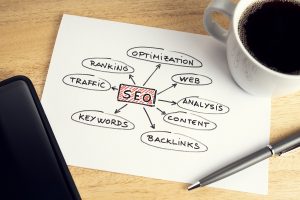 Top SEO Tips To Grow Your Business During COVID-19 The process of strategically using online content, enhancing the user experience, and making improvements to make
Read More »