Eckerds Pharmacy: SEO Case Study
When we are looking for a local pharmacy, where will we search? Most of us have access to the internet, and we just Google it. However, 86% of the consumers rely on online search to find a local business. Therefore, your pharmacy's name should pop up on the top when someone is looking for a "pharmacy near me." Eckerds Pharmacy: a group of four independent pharmacies in Florida joined their hands under a single brand with a mission to enhance customer experience and to serve their local community better. They approached us at Rao Information Technology to improve their ranking through Pharmacy SEO. Below is the Digital Marketing Case Study for Eckerds Pharmacy.
Mobile And Local SEO
In 2019 4.388 billion people, or 57% of humanity, had internet access, and 5.112 billion people use mobile devices. Since Google implemented mobile-first indexing, we started with optimizing Eckerds pharmacy's website to improve its load time. We made the website responsive so that it renders perfectly on mobile devices without glitches. Local SEO Helps your pharmacy be more visible in local searches. First, we worked on Eckerds pharmacy's location keywords, Google My Business listing, and Next; we identified relevant local influencers for the pharma sector for social media share. We also encouraged them to get customers' feedback and write reviews on all the map platforms, including Google Maps.
SEO Best Practices Followed
A Google search for any keyword related to your business and a map with three listings appears, then local SEO can help you grow your business. Our strategy was to drive traffic by employing various tools and processes. Next, we made sure our website perfectly displayed all browsers by keeping URLs well under 2,083 characters.
We included meta tags for all the web pages. Meta tags include meta titles, alt descriptions, and meta descriptions. It communicates to the search engine what the webpage is all about and how to render the information. In addition, we optimized the website for keywords, making sure to keep the optimum length.
We have added medical schema.org markup to help search engines understand the page content even better. Schema markup is a snippet of HTML that provides search engines with subject-related information, enriching search results and helping users find the most relevant information.
Next, we researched optimal keywords for the pharmacy of respective locations and used those keywords naturally and strategically. We optimized title tags. We made sure that the alt-text fully describes and is specific to the images. We kept alt-text relevant to the images and avoided exact match keywords.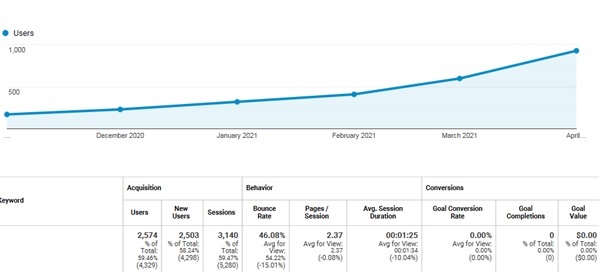 We made sure that external links are relevant in the context of the content, and internal links help users and search engines easily navigate Eckerds pharmacy's website. In addition, we were able to obtain backlinks from high authority sites to make sure we outrank competitors on the SERP.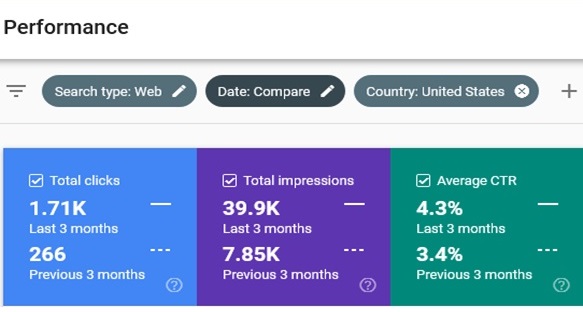 We set up GoogleMyBusiness and Bing Places to get local search attention and improve our visibility. We also added a map and location information on respective web pages for all the locations.
As discussed earlier, any business must optimize its website for mobile devices. Therefore we optimized the website to be responsive and render web pages on mobile devices without any glitches.
We focused on search intent rather than keywords. We made sure the content of the web pages is such that it adequately answers patients' queries and their needs. Obviously, we optimally used keywords too.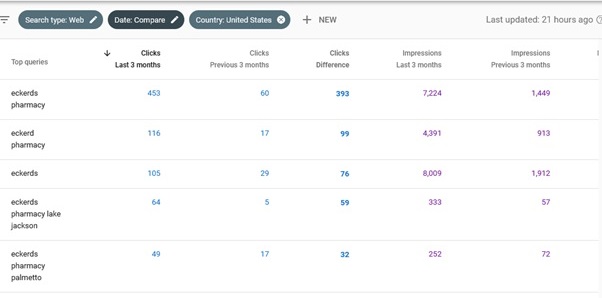 Page loading speed is one of the important parameters that Google uses to rank websites. Therefore, we kept redirects to a minimum, compressed all the files, and optimized code to achieve blazing fast page loading.
We mapped out the thought, emotion, and action of a patient's entire healthcare journey, i.e., from pre-diagnosis, diagnosis, treatment, and living, to provide them with useful content and get the opportunity to serve them along the way. We concentrated on delivering high-quality content throughout the patient's healthcare journey. We implemented suggestions received from patients as well as HCPs to optimize the website further.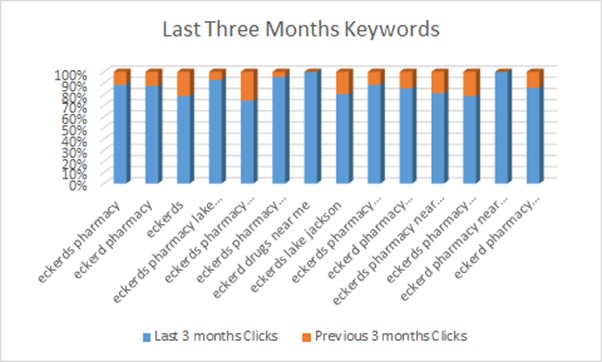 We optimized larger topics and key phrases as businesses moved away from single keywords to strings of keywords or long-tail keywords. Approximately 70% of page views are direct results of key phrases. This is called topical optimization.
Final Thoughts
Although core principles for effective growth strategy may remain for any business in the pharmaceutical industry, user acquisition strategies are focused on reaching out, educating, and interesting patients or healthcare professionals without advertising parent brands. Our search engine optimization strategy for Eckerds pharmacy has achieved some impressive results. We were able to increase organic traffic as well as search visibility substantially. We hope this SEO Case Study should help you make decisions and implement a growth strategy for your business.