About – TakeAway App
An App that permits to book food and pay on the web. The additional preferred standpoint and the primary component of the application is continuous following and time of landing of the User who requested the nourishment from the eatery.
Business Needs
The TakeAway for eatery application thought came in the psyche of our client that he needs to build up an application where the user can book the food from the eatery and prepares it when the user orders the food.
The cook or eatery would track the user in Map and would get real-time location as well as the time of arrival.
Zero time wastage to provide excellent service.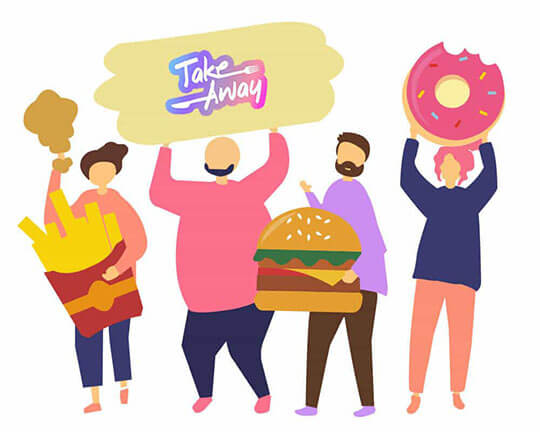 Specialized Target
Structure and Develop a Mobile App for
Restaurant TakeAway
Requesting Food.
Constant User Tracking.
Payment by means of:

Paypal
Stripe
Credit card
Debit Card

Build up the App utilizing Hybrid Environment.
Our Solution
Compulsory Signup utilizing Phone Number
Login with (OTP Catches the code straightforwardly)
Request Food.
Live Tracking of the user with Location and Time on Map
Payment Gateway Integration
Web Dashboard for Restaurant
The eatery can include food.
The eatery can include offers.
Get contact details of User to call them if any deferral in the request.