How to Quickly Create Your Online Shopify Store in 9 Steps?
The expansion of retail businesses has become a phenomenon since the world has seen a surge in digital advancements. Small and big businesses are adopting to create e-commerce portals to build an online presence for themselves. The transition from brick and mortar store to an online commerce store has been easier with the help of platforms like Shopify.
The only difference between simple websites and e-commerce websites is that e-commerce websites enable the user to make a purchase. You can build a functional eCommerce store with just a few simple steps.
1. Registering for a Shopify Account:
Shopify offers a really simple way to start your business. To get started, visit their website and Sign up. After signing up, you get free access to the Shopify site builder. Shopify also offers a free trial period of 14 days for new users. Click on 'Start Free Trial to start your business.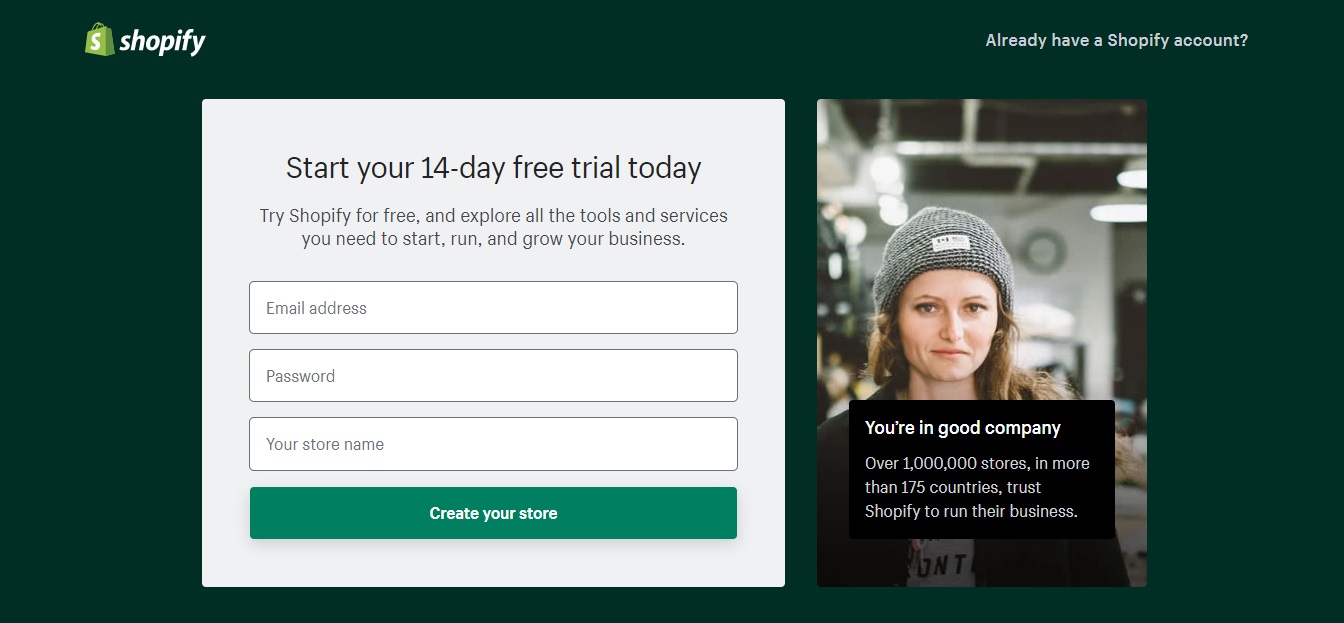 2. Build Your Shopify Store:
Shopify offers customizable options for your website. It enables you to put together features and options that work for your business. The visual features of Shopify allow you to preview the look of your website as you build it step by step. Shopify offers two options to create a customized store.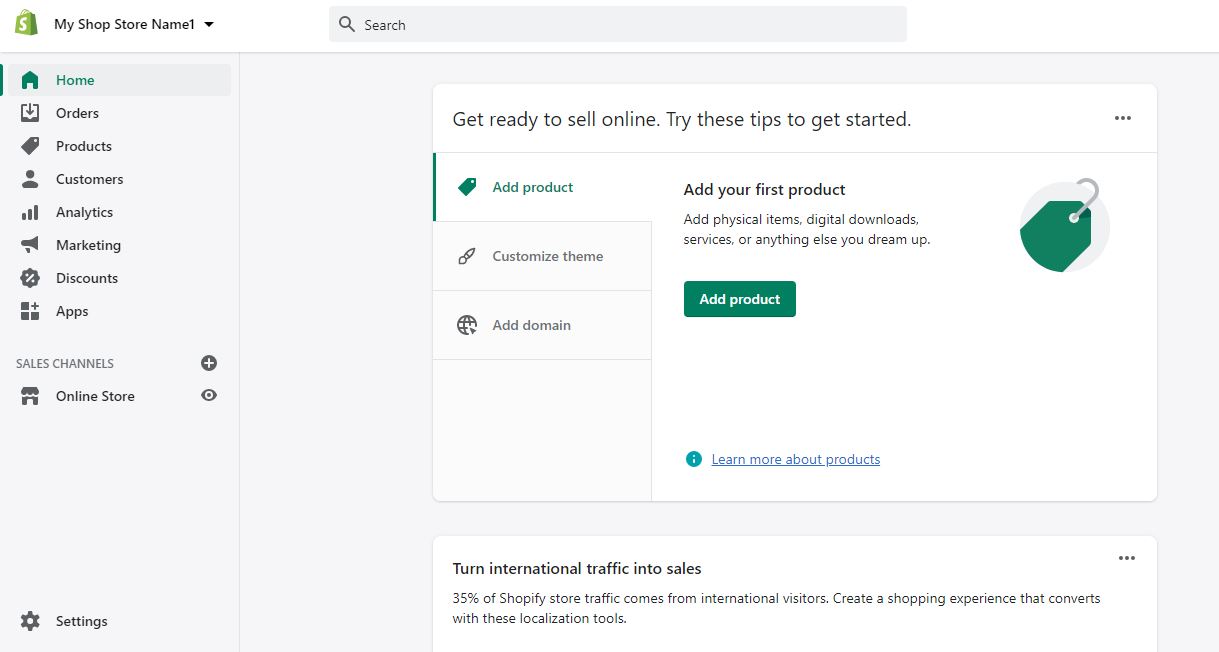 3. Pre-designed Shopify Themes:
Shopify allows users to use existing templates and themes, modified according to the user's needs. You can make changes in these themes to create a website that looks unique and extraordinary. You can visit Shopify Theme Store themes. shopify.com to find different themes that suit your requirements. It offers more than 70 pre-designed options and paid themes to choose from.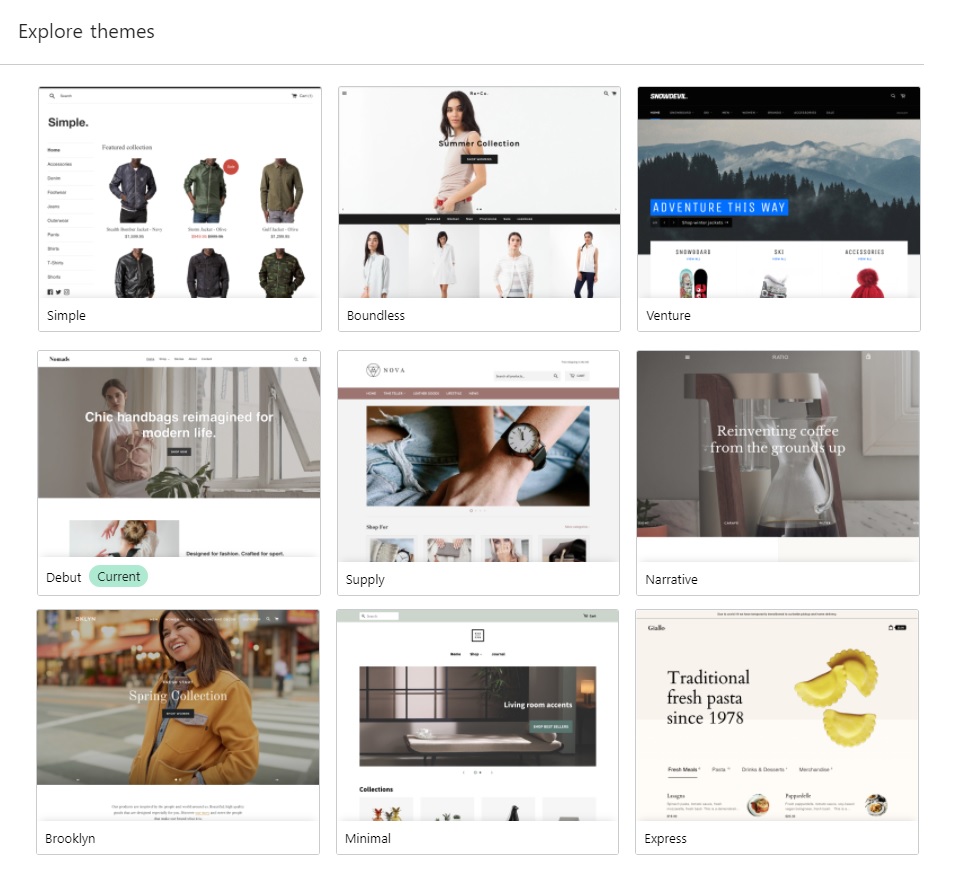 4. Create a customized website:
If you want to design a website that is entirely yours, you can build a site from scratch. Shopify offers a unique self-developed PHP language known as "Liquid" that will help you create a customized website. Users will need to master the language for creating a Shopify website from scratch.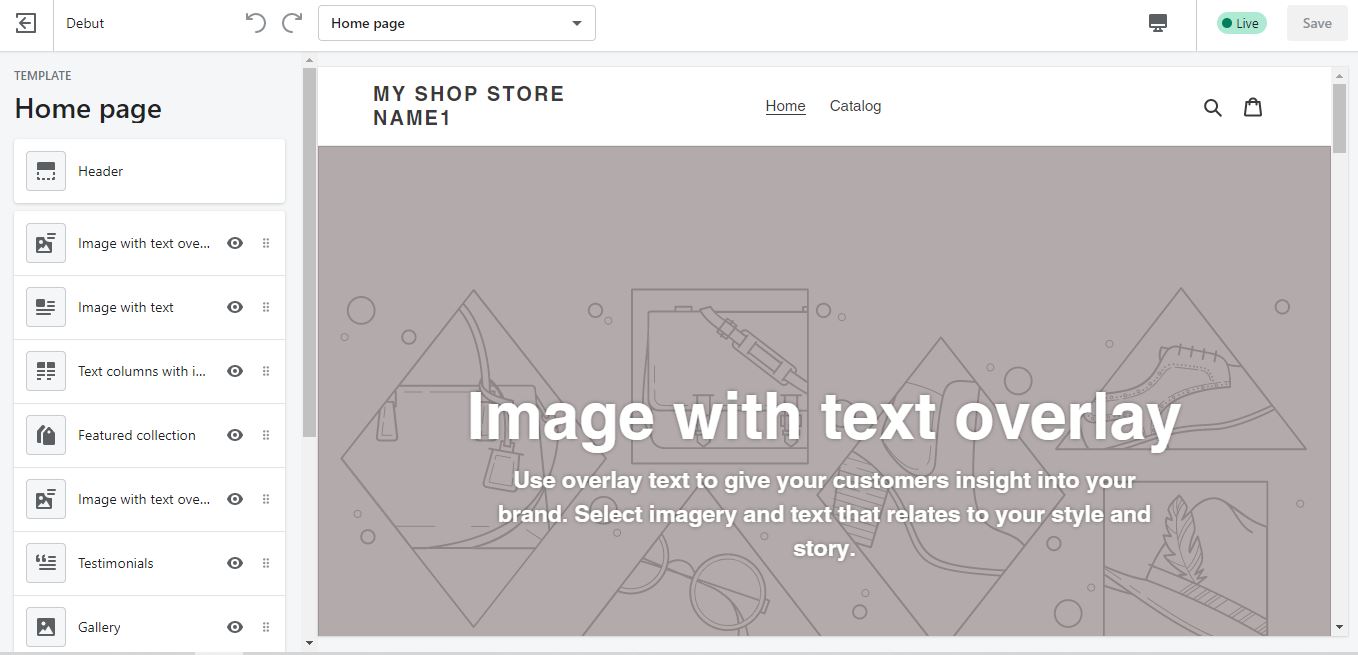 5. Setting up Your Inventory:
You can add products to your inventory by using two simple methods:
i) Adding products manually Manually adding products is an efficient way to manage your inventory. To add products manually, click on 'Products' and then select "Add Product.' The Add Product is a dynamic feature for your Shopify store. It lets you set advanced options like collections, vendors and tags apart from basics like name and description. This makes maintaining the inventory easier and in an organized manner.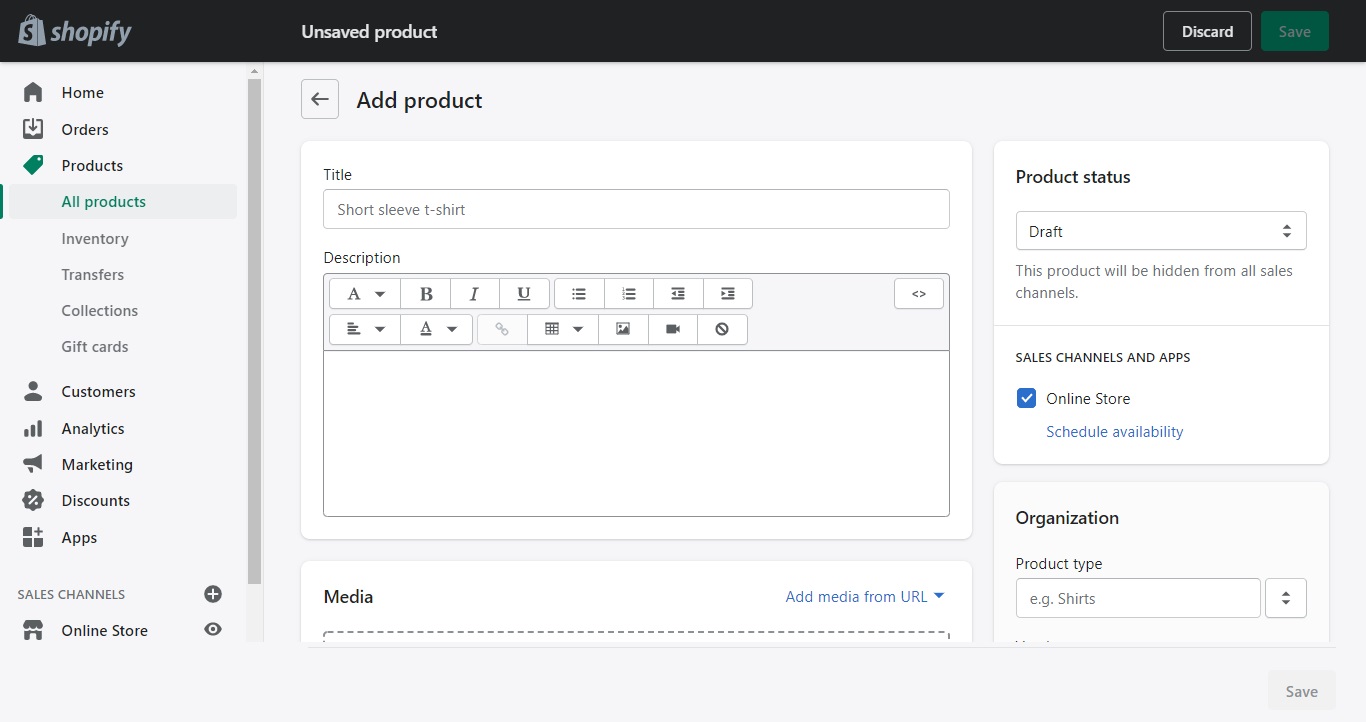 ii) Adding products with dropshipping The alternative way of adding products to the inventory is using the dropshipping method. This requires you to visit the Shopify Market and choose an added application such as Oberlo. Oberlo enables you to browse and add products from the application interface directly.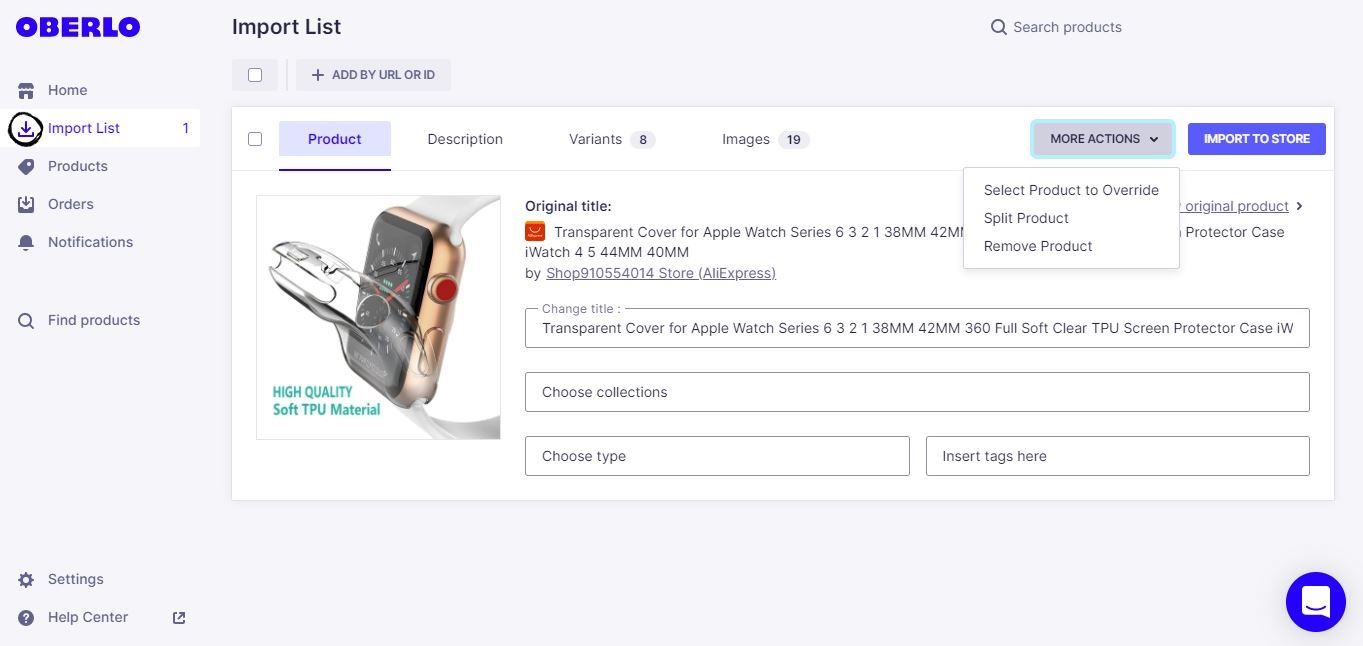 6. Create a Product Display for Your Store:
Your work is not done because you have added the products to your inventory. Inventory stores your products, but you also need to arrange those products. You can do this by opening your store editor again.
Now, you can decide whether to display products into a varying collection or just a combined catalog.
7. Put Together Payment Options:
Once you have configured the basics of your website, the next task at hand is to decide how you would want your customers to pay for their purchases.
i) PayPal Shopify offers PayPal as a default mode of payment. All you need to do is create an account if you choose to select PayPal as the mode of payment for your customers. Other than PayPal, you have two other payment processors.
ii) Shopify Payments Shopify has a built-in payment option, Shopify Payments. It allows users to process any payment through their accounts. However, Shopify has its restrictions and not every use has access to it. It is not accessible to all the countries and restricts certain businesses and countries from its use.
iii) Third-Party Payment Providers An alternative to the above methods is using a third-party payment processor. Processors like Stripe, iPay88 or WorldPay. But, these providers also deny access to a lot of users in different countries. Before deciding to use these processors, make sure they are available in your region.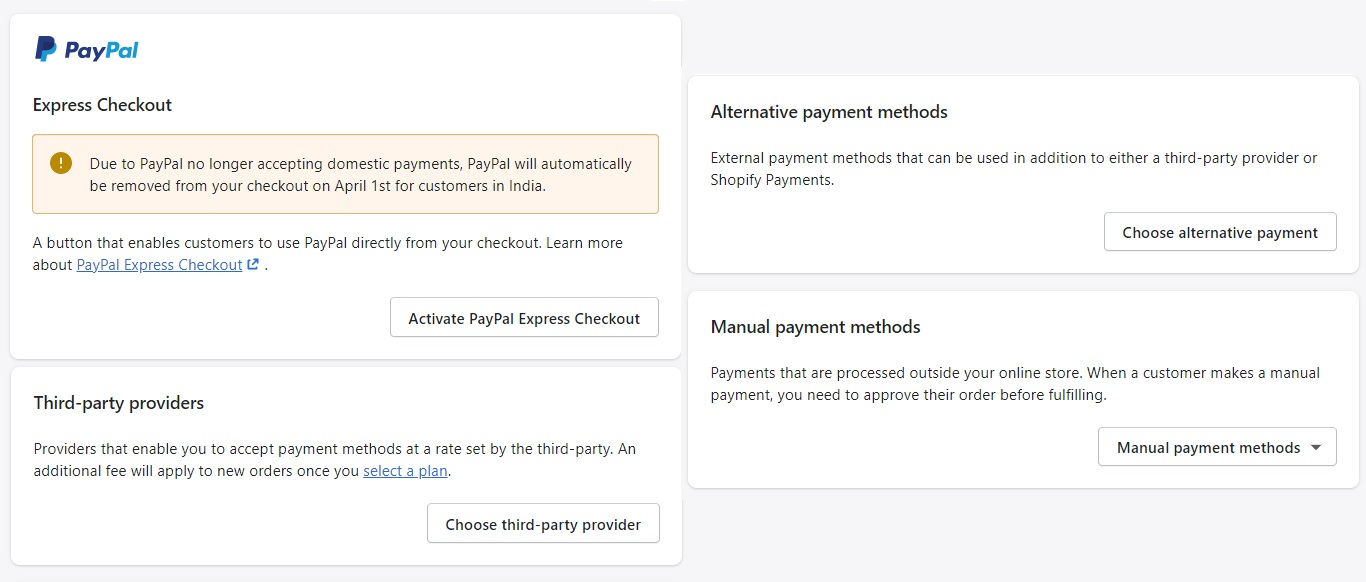 8. Configure Shipping Specifications:
To systematically manage your shipping parameters, click on 'Settings' and then 'Shipping.' Shopify allows you to set the details concerning each order. Features like shipping carrier, manifest lists and rate lists for shipping arrangements. You can configure various shipping arrangements to cater to Domestic or International consumers.

9. Establish Your Store:
After all the hard work, now is the time to set your store in motion. To inaugurate your Shopify store, you have to sign up for a plan of your choice on Shopify. Different plans offer different features, and you can choose your plan based on the nature of your business.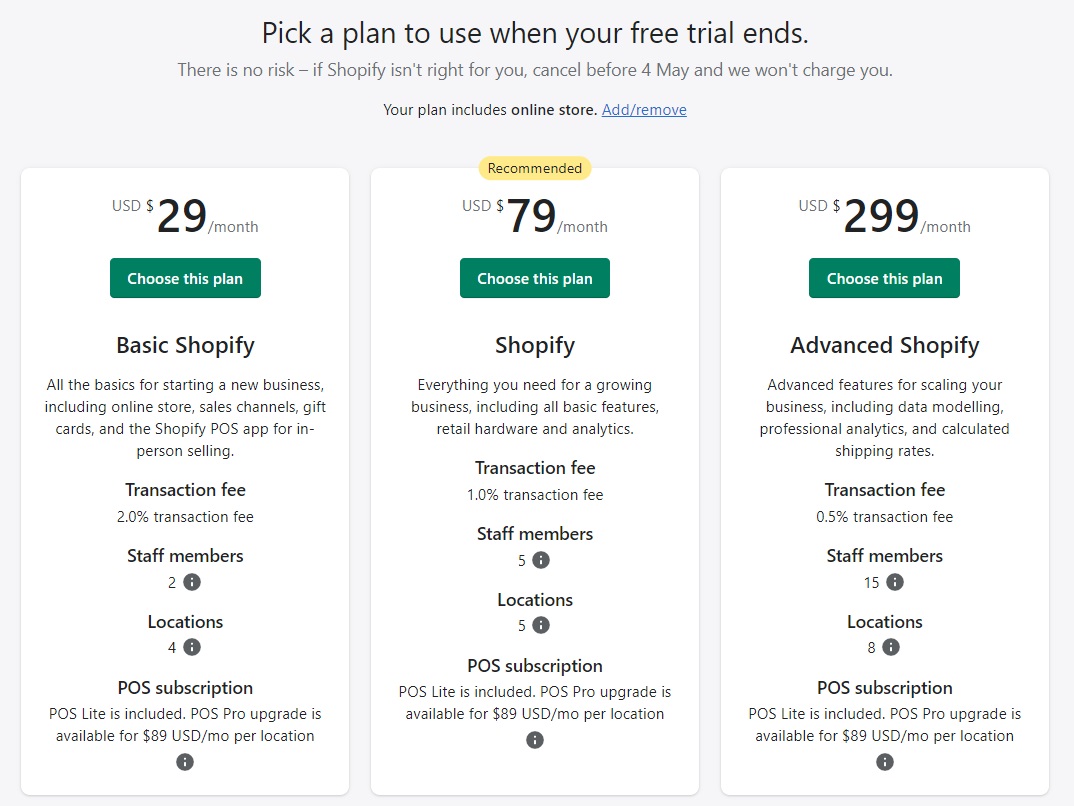 More About Shopify: Features, Accessibility and Easy Utility
Simple and Easy to Comprehend:Your eCommerce website is the front that you put forward for the users. The users will primarily interact with your website, and Shopify has easy and customizable navigation, attractive templates based on your needs. You can start with a blank template or choose from the pre-designed themes to create a distinguished look for your website.
Feasible Payment and Shipping Options:The most important features of your eCommerce website are Shipping and Payment. Shopify offers a plethora of options for payment processors that can be modified according to your choice. Apart from this, Shopify also allows you to control shipping prices, handling, calculating taxes, and more.
Manage Your Customers:The customer is the sole asset keeping your business alive. You can know more about your customers and their purchase history with Shopify. Shopify keeps track of your customers' details to help you organize marketing strategies, launch campaigns based on the likes and dislikes of your consumer.
Powerful Marketing Tools:Shopify offers a series of marketing tools to drive in more sales. You can create marketing campaigns to attract more customers and offer special discounts, gift vouchers, social media campaigns, email marketing, etc.
Mobile Compatibility:The majority of the users choose to browse on their mobile phones. With the increase in eCommerce websites, Shopify has developed a portal that is accessible through almost every screen. The mobile application is versatile and will give you access from any part of the world.
Easy Transition Through POS:Shopify offers a dynamic and unique feature, POS, which allows physical retail shops to change into digital. It enables the retailers to tie the Shopify backend to their retail business.
Is Shopify Feasible, and How Much Does It Cost?
Shopify offers a series of plans to choose from. It has 3 plans, three of which are basic, and two are advanced. The pricing of Shopify plans is standard and consistent everywhere. They start from $29/mo (Basic), $79/mo (Shopify), and $299/mo (Advanced Shopify).
Most users opt for the first two options, whereas the Advanced option is meant for large businesses with a larger and higher volume of traffic. Advanced Shopify has some added features that benefit large businesses.
Shopify also offers plans aside from the standard ones, Shopify Lite and Plus if you don't feel like creating a whole new website. Shopify Lite enables you to sell online without building an entire store. It offers a 'Buy Button' only for $9/mo
Shopify Plus is designed for large businesses which may need a few added features for their online stores. Each one of the plans are customizable to your requirements.
Why is Shopify a Great Tool for Selling Online?
Shopify offers various features that help retailers to make an easy transition in the world of digital stores. There are three ways retailers can make a switch from their existing retails stores.
New Store:If you want to save the cost of setting up a physical store because you have a small business, Shopify offers a plan for $9/mo with basic features. This plan enables the user to maintain an online store without learning coding or any other technical medium.
Existing Website:For businesses who already have a website in place but want to increase traffic volume, Shopify Lite offers a plan for only $9 a month.
Transition:Shopify offers powerful features to make a transition from a physical store to a digital one. If you wish to expand your business, Shopify is the way to go. Shopify also allows you to backend your stock management for both your physical and digital stores.
Final Thoughts: Why Shopify is The Best Online Selling Portal?
The sole purpose of Shopify is to help you build a noticeable presence for your online business. Shopify is meant to make online selling easier and convenient for businesses across the globe. One of the most interesting features of Shopify is that it allows you to create a professional-looking website without actually having you learn to code. It is simple, easy and popular. Because of its simple and efficient features, Shopify is one of the most popular and vibrant portals for digital business.
We provide Shopify Development Services to retailers of any size. Contact our Shopify experts for Shopify solutions, schedule a meeting with us to get all your answers.
Note: Screenshots have been used from the respective site (shopify.com) for reference purposes.