About – Indoor Navigation
A Navigation System for a shopping mall which would explore the guest to the coveted shops/destination effectively. This would utilize the checking of QR codes to get diverted. The application camera can be utilized in two different ways i.e.

1. Free Walk

2. Search Panel. Its usefulness is same as Google.io however for the indoor route.
Business Needs
A Shopping Mall proprietor from South Africa concocted a thought for an App which explores the inward shopping mall.
Typically, it is the shops which are not easy to be located as the shopping mall covers a huge region and might have various floors.
The application will be utilized by the guest that goes to the shopping mall.
This application helps the guest in effortlessly getting diverted to the Shops/Destination.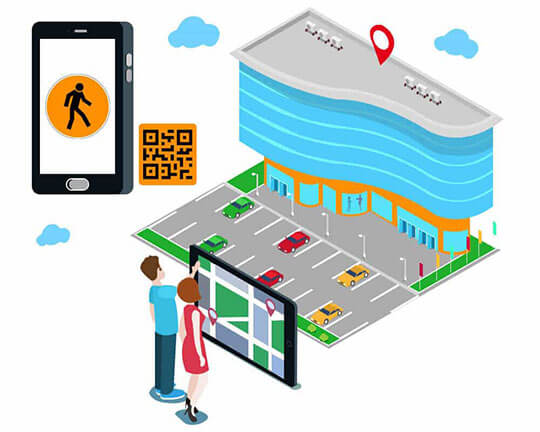 Specialized Target
Developing Native Mobile application.
Navigate guest to shop.
Demonstrating headings to the guest.
Get every one of the shops' area put away in the database.
Camera to locate the guest same as google.io
Hunt for area/Destination.
Distance remaining and secured.
A guide that explores the floors too.
Locate the nearest distance to achieve the Destination/Shop.
Our Solution
GPS do not work under roof so we are using QR codes.
We can also use beacon but to provide a affordable solution we used QR Codes.
The application with search and free walk
Camera to get bearings like google.io
Search Shops/Destination
Highlighted shops on the landing page beneath the Search board..
Scan QR code to get the bearings
QR code would be at each interim
Get closest shops points of interest at current area came to.
Distance remaining and secured.
A guide will likewise explore floors.
Instant route mapping if the guest misses the present way same as in GoogleMaps.