WHO WE ARE
Rao Information Technology is located in Ahmedabad and Rajkot, India. Rao Infotech is a premium web development and design company with a passion for all things online! Founded in 2016, Rao Infotech's educated and experienced team utilizes the latest technologies combined with well-developed strategies to provide its customers with high quality marketing and communications products that are both accomplishing and affordable.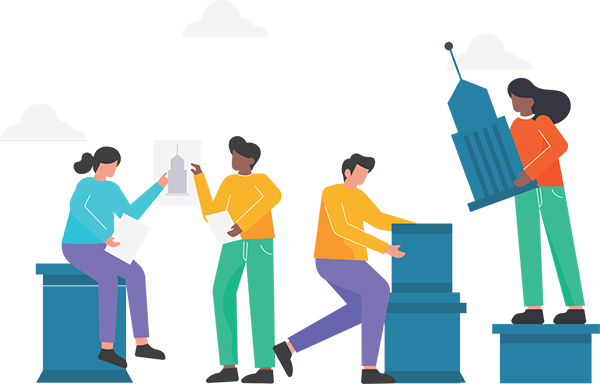 Passion for turning ideas into reality
Moreover, we are a full service technology services agency that have mastered the skills of research, analysis, marketing, design, corporate branding, development, programming, and maintenance. Each skill has been refined across many business verticals so we are capable and determined hands. We use cutting edge technologies and have a unique passion to innovate. The Rao Infotech team offers website, mobile apps, software application, marketing, and other online solutions guaranteeing affordability and quality in a results driven manner.
We take communication seriously between our staff, clients, industry, and your target audience. Our second-to-none communication allows us to best attain our goals and the goals of our clients. . Our commitment and belief to achieve the best is making us the most demandable company globally. We believe in stepping into client's shoe for building their product in more awesome ways. Our experts are talented enough to convey the best solutions. We assure clients to bring their unique thoughts in the marketplace with more intuitive manner. We believe in maintaining punctuality and quality is our key area to deliver splendid work.
Rao Infotech is a software engineering and product development firm focused on highly scalable, real-time web and mobile applications and systems. A Company that's grown on Dedication and Excellence. Our world-class team is fluent in PHP, WodPress, JavaScript, Shopify React, React Native, iOS, and Android, and we're ready to design, build, and train so your product is rock-solid and user-friendly. We are an Business Consulting and IT Development Company that provides disruptive innovation and digital transformation.