In the wake of this, pharmacies must have a website and mobile app to serve its consumers efficiently. It's important to find Best Companies Can Offer Website and Mobile App Development, In Order to get great Online business success.
We live in a digital era, where almost everything is going online. Even brick-and-mortar businesses are, nowadays, obtaining the benefits offered by the Internet. The Internet furnishes ease of doing business and has plenty of advantages as well. The best part? Even drug-stores do not leave any stones unturned to take their business online and attain the pharmacy website design benefits.
Gone are the days when businesses distribute pamphlets or put hoarding to make their brand or store popular across the town or a city they are located in.
The Internet is now helping businesses tap consumers from different locations, cities, or even overseas. Offline advertisements are time-consuming, expensive, and also include much hustle. Pharmacy stores can advertise their business online with the help of a website and mobile app. Pharmacy website development is good, offers advanced solutions, and drives enhanced profits as well.
When you get websites built by professionals, they pay attention to the user interface instead of developing highly efficient websites and apps that are optimized for search engines. Internet marketing is contingent for pharmaceutical businesses and is a profitable option.
What can a Website and Mobile App do to your Pharmacy?
Almost half of the population is nowadays using the Internet and owns a smartphone. Furthermore, Google experiences health-related searches as well. When people search health-related matters on Google, they are trying to search for different available solutions online.
It states that a patient's journey is improving enormously under the Internet's influence and the disruptive strength if the technologies are available. A website and pharmacy mobile app development serve as a central hub of your business in today's competitive marketing world.
If you own a pharmacy store and don't have a favorable online presence, you miss something great. There are chances that you are missing out on considerable sales through your physical store. Several businesses are of the wrong notion, thinking that a mobile app or website is just an additional channel to make money. It is an effective solution for the modern buying habits of consumers.
There are several reasons your business needs a website. Some of them include a website, and a mobile app that will make your store always accessible to your consumers, consumers themselves assume that you own a website in today's world, you can tap on a very vast market, and getting a website developed for your business is much easier than you think.
Website, Mobile App, and Branding let you compete for customers and advertisement. Moreover, it gives an upper hand. You can have your web page at the top of the search engine result pages when anyone searches for a pharmacy store.
Professionals take care of every little detail and ensure that your website is not only appealing but easy to use as well. Even if you have an idea in your mind, experts will make it a reality. If you don't have a website already, contact a team of website and mobile app professionals to get started. There are still a good number of pharmacy stores that don't own a website. You shouldn't be one of them.
There are several compelling reasons for owning a website or mobile app to take your business to the next level. Consumer habits are not the same. They want things real quick and from the comfort of their home. Pharmacists need to ascertain an online presence so that their sales multiply and more locals come to know about their store.
Benefits of owning a Mobile App or Website for Your Pharmacy Business
Time-Saving:

With an Online Pharmacy, you can save a lot of time and effort for your consumers. Within just a few minutes, consumers can order all their prescription needs. Online pharmacy saves your consumers much time that they have to spend otherwise traveling to a local pharmacy. Hence, consumers prefer buying medicines from online pharmacies over conventional pharmacies.
Convenience:

By owning an online pharmacy, you will offer the utmost comfort to all your consumers, and everyone can buy their medication needs. Physically challenged, old age, working professional, and almost every other person can purchase medicine from your online pharmacy.
Range of Choices:

You can have a range of extensive stock of medicines in your e-pharmacy. Conventional pharmacies can't have such a range of stock available. Hence, through an online pharmacy, you can cater to all medication needs of your consumers.
24/7 Availability:

When it comes to online pharmacies, there is no issue of a pharmacy being closed down. Online pharmacies offer the convenience of 24/7 to their consumers. They can order their medicine from anywhere and at any point in time. They can also track their order through your pharmacy's mobile app to have an idea of how much time it will take.
Notifications and Refill Reminders

: A mobile app will help your pharmacy send notifications about the availability of a particular medicine or several offers running in your store. You can also send weekly or monthly refill reminders to your consumers to let them know that it's time for them to order their medicine.
The Bottom Line
E-commerce Websites have transformed the way people used to buy everything. The practice of doing business has changed drastically. With the help of a pharmacy website and mobile app, you can offer seamless, real-time, enjoyable, and efficient communication to the users.
Summary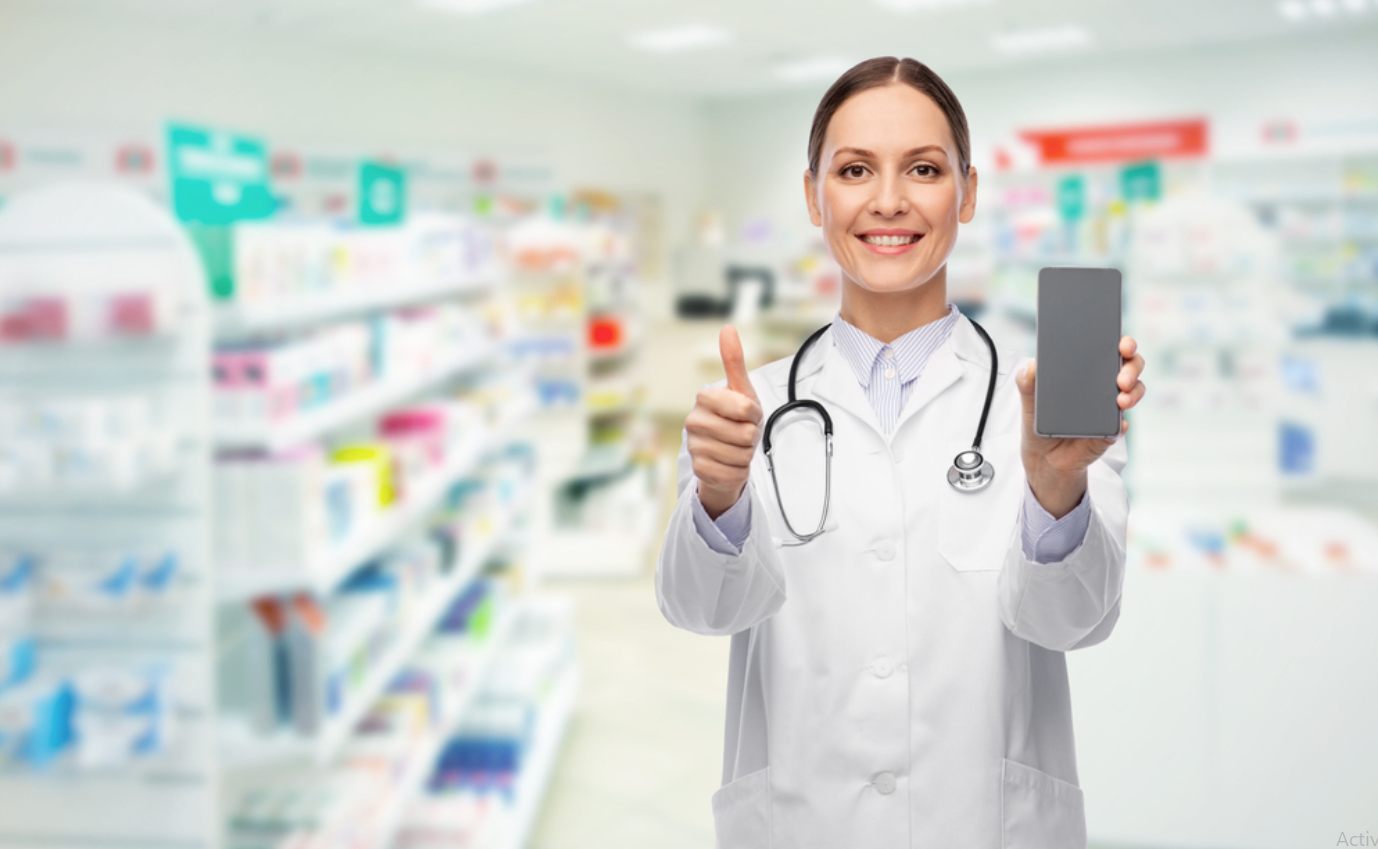 Article Name
Which Companies Can Offer Best Website and App Development Services For Pharmacy?
Description
In the wake of this, pharmacies must have a website and mobile app to serve their consumers efficiently. It's essential to find the Best Companies that Can Offer Website and Mobile App Development to get great Online business success. The best part? Even drug stores do not leave any stones unturned to take their business online and attain the pharmacy website design benefits.
Author
Rao Information Technology
Publisher Name
Rao Information Technology
Publisher Logo