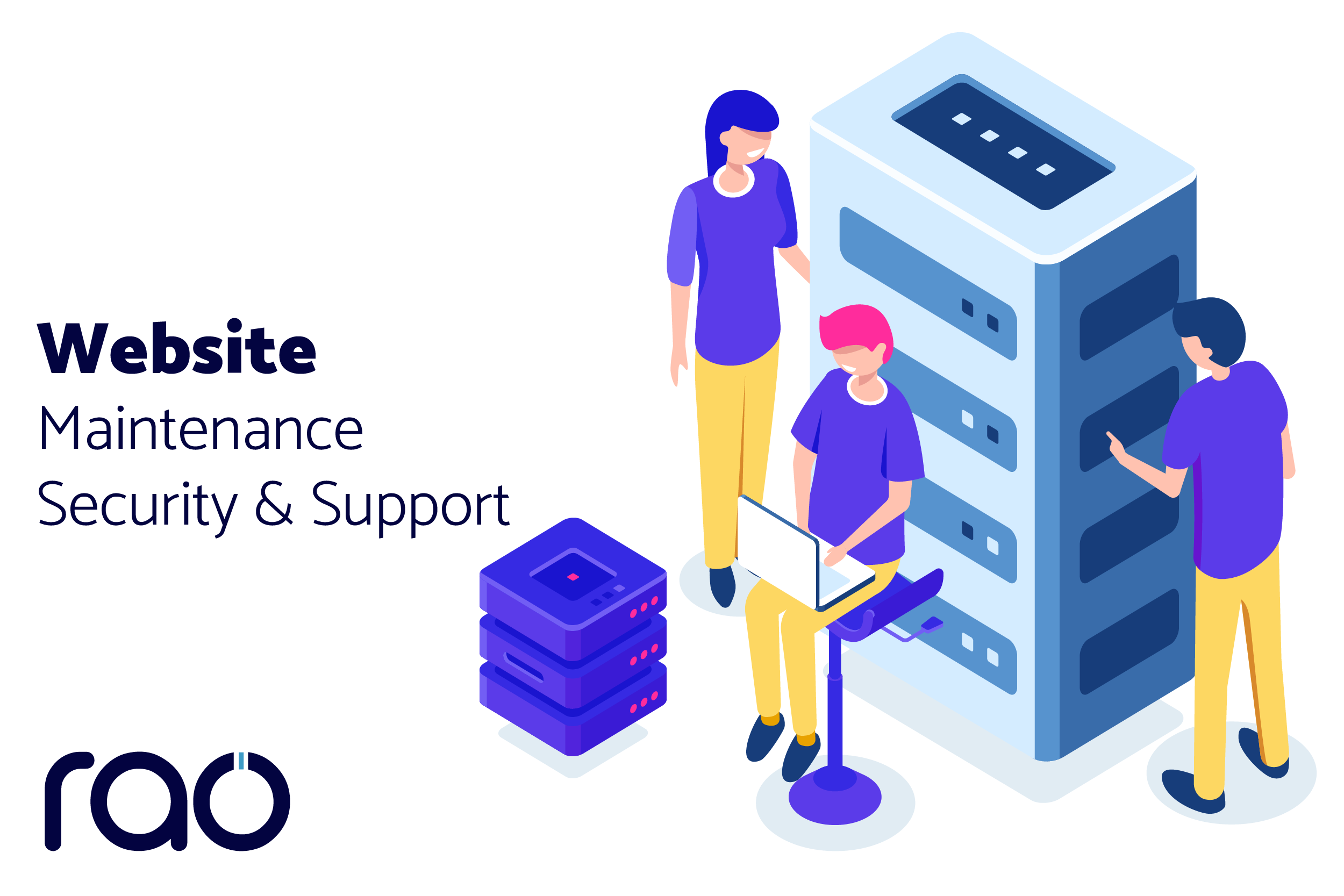 Experience complete peace of mind as our experts keep your website secure and up to date!
Why Should You Consider Professional Website Maintenance Services?
While the internet is a level-playing field for every business, cyber-attacks, and data breaches are rising with every passing year. Know that it takes a lot more than the basic security tools and features to keep your website effectively protected against such attacks.
It is not difficult to imagine how a cyber attack can damage your business and its reputation, especially when consumers are now very concerned about the safety of their digital information. Apart from cyber attacks, it is also essential for websites to provide a rewarding browsing experience to the visitors every time they visit their website.
Regular updates and maintenance thus become a vital aspect of running a business website. Moreover, the competition across every industry has grown to the extent that businesses need a dedicated team to manage their websites. But not every team has the resources or budgets to hire in-house website professionals.
Our website support and maintenance service is an effective alternative. As one of the most trusted names in information technology, our team of professionals can keep your website protected and up to date.
No matter if you're running a startup, a small business, or a large-scale business, our website support and maintenance services will keep you covered to help you realize your digital goals.
What Does Our Website Maintenance Services Include?
Here is a basic overview of our website support services:
Website Security: Our clients prefer our website security for protecting their business reputation and customers from being exploited. From DDoS attacks, abusive bots, to customer data compromise, there are many different ways for a website to be attacked and exploited. Our vast experience in the industry has provided us the knowledge to stay at the top of such new cyber attacks.From scanning your website regularly, detecting and fixing security breaches, to updating the website's software, our website security service will take every possible measure to keep your website secure and well-functioning.
Software Updates: More than 400 million websites on the internet now run on WordPress. Apart from WordPress, other CMS platforms like Joomla, Drupal, WooCommerce, Shopify, etc., are commonly used for creating websites and e-commerce stores. One common need for such CMS platforms is regular software updates.The provider regularly updates the software that powers your WordPress or any other CMS-powered website. You then need to update your website to implement the new changes. Our dynamic team of IT professionals will ensure that your website is instantly updated as soon as any new version of the software is released.
Website Backups: Another vital aspect of our website maintenance and support services is creating regular backups of your website. This is essential to save all the progress you've made on your website. In case if your website is attacked or, for some reason, you end up losing your website data, the backup copy can be restored for retrieving the lost data.All the website backup copies are securely stored in our servers so that they can be instantly restored as and when needed.
Website Page Speed and Uptime Monitoring: The page speed or the amount of time a visitor spends on accessing your website is vital for every website. It not only impacts the bounce rate but even your search engine rankings. We will regularly monitor your website's page speed to ensure that users can access your website as quickly as possible.Similarly, for someone to access your website, it is necessary for your website to remain available on the internet at all times. But if your hosting services are down, your website can no longer be accessed by anyone. Our website maintenance service will also track your website's uptime so that we can instantly inform you if the website is experiencing any downtime.
Why Rao Information Technology for Website Support and Maintenance?
Here are some of the reasons why you should consider us for website maintenance:
Customized services
Client-centric maintenance approach
On-demand maintenance
Tech support
Competitive pricing
More than 20 weekly, monthly, quarterly, and annual checks
Satisfied clients from an extensive list of industries
Young and experienced team of IT professionals
Expertise in CMS platforms like WordPress, Shopify, WooCommerce, and more
Agile methodology
World-class customer support
Grow Your Digital Presence with Rao Information Technology
In this digital world, it is now necessary for every small or large business to have a healthy online presence. The first step to start building your digital footprint is having a website. While there are now CMS platforms that eliminate the need for any coding knowledge to build websites, there are several other aspects to successfully begin or grow your digital presence.
No matter if you're considering Social Media Marketing or Google Ads, your website is the most vital component of any digital strategy. From its security, updates, page speed, accessibility to navigation, several factors require regular monitoring and fixing. The ever-present danger of cyber-attacks should also be at the forefront of digital strategies.
Our website maintenance services are an economical solution for every business to eliminate the tasking job of maintaining and running their websites. We have professionals who've worked with businesses across industries, helping them improve and maintain their websites in the most hassle-free and efficient manner.