Mobile Application Design Services
Mobile Application Design Services that Gives an Impact!
Currently, the Google Play Store for Android has over 2.8 million apps and Apple Inc. The App Store has about 2.2 million. However, given the vast number of applications available on both platforms for a single feature, the competition for specific applications is high.
Rao Information Technology will help you with that. We provide top mobile app UI/UX design services to help you develop creative and immersive mobile app designs with a secure and engaging user interface, helping you to remain ahead of the competition. Our talented mobile UI designers built user-friendly mobile app UI designs for Android and iOS apps, which allowed us to become the top mobile UI design company.
Let us compile your ideas, ambitions, and targets into the most critical and interactive mobile application for your company, one that will help you differentiate and help you build your brand.
Why Should You Choose Mobile App Design Services?
Let's look at how a well-designed UI and UX can be beneficial:
More user traffic:A well-designed UI/UX is essential for improving productivity over your competitors. You can do this by hiring Mobile App UI/UX Design Services.
Increasing sales:If your mobile applications have an interactive design, more people will continue to access and use them. As a result, users are more likely to hang around. The best way to do so is to look into and use Mobile UX Design Services.
Improved productivity:A well-designed user experience can lead to a rise in user productivity. Because higher efficiency is always preferable to an increase in the number of users, this would result in huge financial benefits over time.
How Do We Do It?
Understand Your Requirements:We allow you to request a quote and download and apply a project application to support us in understanding your project requirements. Let's move forward with Digital Innovation to create an online platform or company.
Design Creation:When we have a complete understanding of your company's requirements, we make Sketches and Wireframes to get real feedback to help us in the development process. We start creating tasks based on the wireframe and receive client approval; if the client does not fulfill, modification requires.
Well, Structured Development:Better HTML coding needs for a responsive and usable site, so our Mobile App Design Services provide unique HTML coding. If we're on the right track, we'll move on to CMS development, and once it's complete, we'll focus on the system's content feedback.
Testing:We'll do code testing, usability testing, device testing, and browser testing at the end of the web or application creation process. Creating an error-free site is our responsibility, and we don't like to damage it. Before going online, we'll double-check everything.
Deliver or Go Live:After a final review, we'll go over the final revisions and changes, and then you'll get a last live demo. We will provide you with Mobile Application Design Services with one month of free help.
Reach Your Audience:Our digital marketing specialists will assist you in publicizing your website. According to analytics, we will start the SEO and SMO processes side by side, keeping your target and potential audience in mind to make your business site profitable.
What We Do:
App UI Design:With our Mobile App UI/UX Design Services, you can build wireframes, design, prototype, current, and share incredible experiences. When it comes to designing a mobile app for your company, we take a unique strategy.
iOS App Design:Our mobile app designers will scale their designs for iPhone, iPad, and Apple Watch. We build an iOS app that adapts to every screen size using a validated design strategy and cutting-edge technology.
Android App Design:We are known for providing compelling Android apps, whether for enterprise, e-learning, or other purposes. We use Android mobile application development services to design, create, and deploy apps that meet business needs.
Social Media App Design:We create social networking apps for many channels while leveraging the advantages of social media for your business. Our team uses engaging social media app templates to help you interact and engage efficiently with your target audience.
Hybrid App Design:Forget about designing for a particular platform! Your mobile app will work effortlessly on every platform with our hybrid mobile app designs without affecting the user experience.
Why Choose Us:
At Rao Information Technology, we concept that gives to your ideas and makes your dreams a reality. Our Mobile UX Design Services developers are well-versed in the concept of a well-designed UI/UX for an application. They know the significance of good UI/UX design services and can create delightful UI/UX for any application.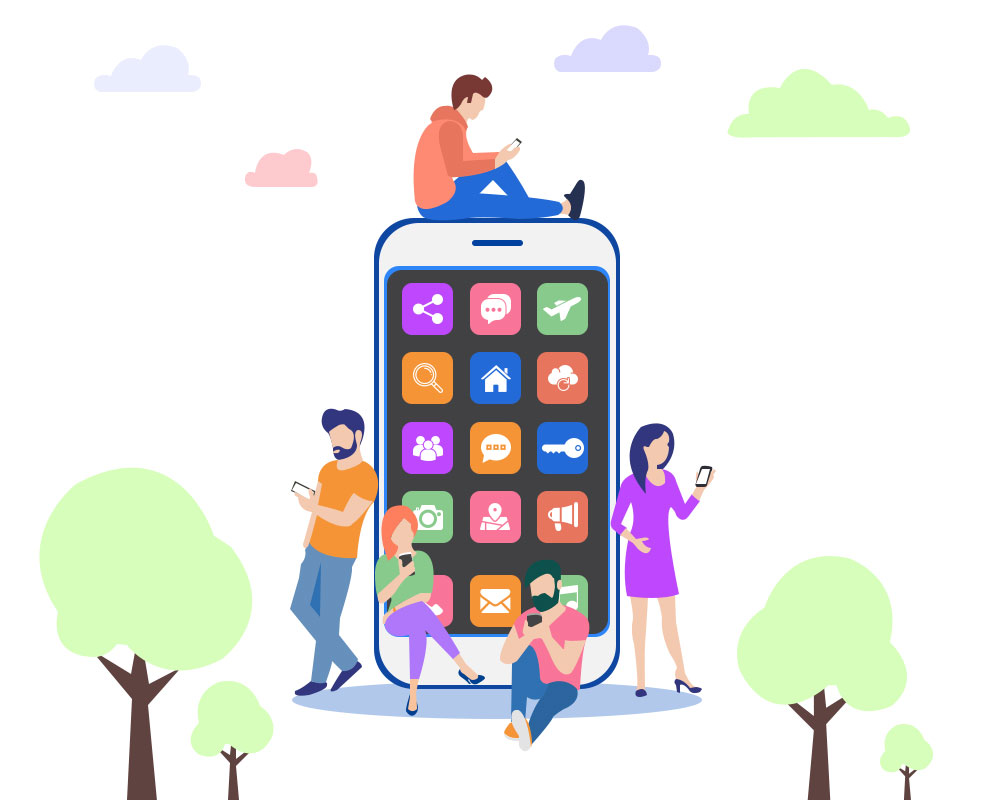 Data security
Vast user experience
Creating an Empowered Brand
Interacts Content and Design
Implementation of the Software Governance Guidelines
Expertise and Years of Experience
One-Point-Of-Contact
Comprehensive Mobile App UI/UX Design Services
Get a Customized Mobile Application Design Services
You get the most dynamic solutions to make your mobile applications fulfill your customers' expectations and respond to their comfort when hiring our Mobile App UI/UX Design services.