Hybrid Application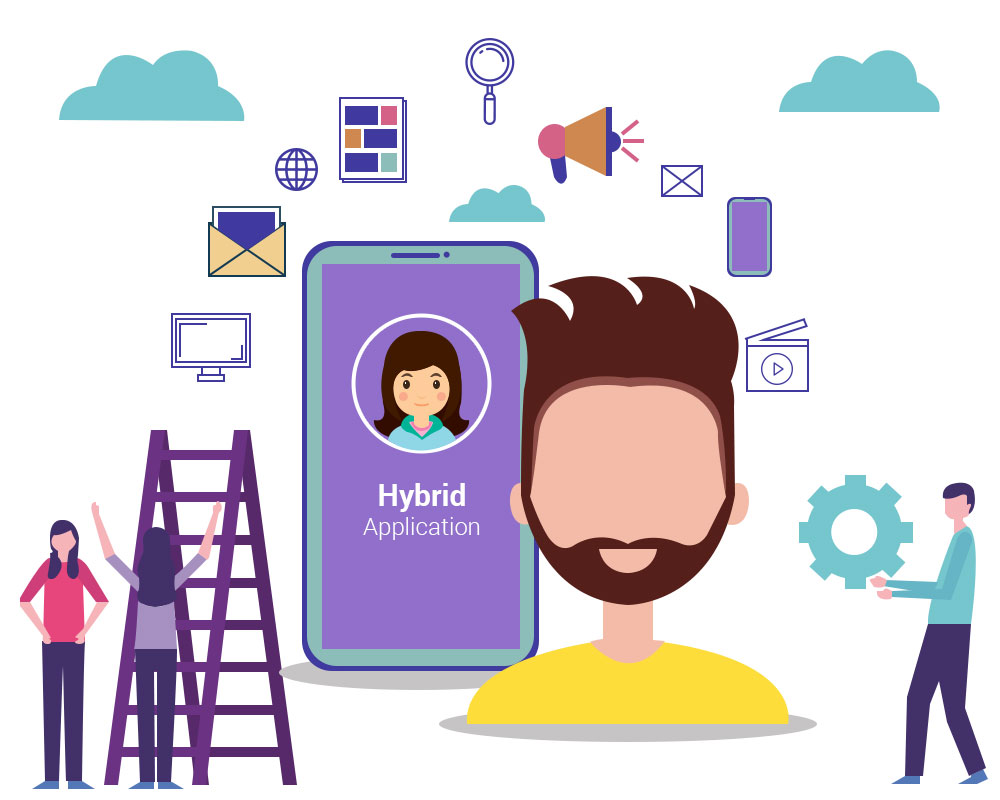 Hybrid Application
A hybrid application is an ideal mix of particular components, advances, and methodologies, which influences both web and Native versatile innovations. Our aptitude in mobile application advancement is supplied by our actually sharp and experienced improvement group. Having the critical quality of committed experts, we ensure 100% modified hybrid mobile applications that work effectively crosswise over products gadgets.
This enables customers to achieve a wide scope of the group of onlookers in the snappiest conceivable time. Our software engineers have enough mastery in CSS3, HTML5, JavaScript and driving innovation to make only ground-breaking yet inventive applications giving an astounding client encounter.
Hybrid application improvement utilizes Native application highlights and capacities and furthermore serves to put organizations and designers on the way towards the selection of HTML5 mobile application advancement. Fundamentally, a hybrid application is a Native application that runs most, if not all, of its UI in an inserted program segment. To clients, Native applications and hybrid are about vague from each other: both are downloaded from a place like Apple's App Store or Google's Play, both are put away on a cell phone, and both are propelled similarly.
The genuine contrast is on the hybrid application improvement side by engineers. So as opposed to having engineers recode the application without any preparation for every mobile stage, they are composing some portion of the application's code in HTML5, CSS3, and JavaScript, enabling them to reuse it over numerous versatile working frameworks.
Our hybrid web app, services include
jQuery mobile app development
Titanium app development
Sencha touch development
HTML5 app development
Hybrid application design
Hybrid app development
Hybrid app integration
Why Choose Us For Mobile Hybrid App Development Services?
With expert hybrid mobile app developers we promise to give you best hybrid mobile apps that not only yield results but also help you make a place for yourself in the niche.
With Expert developers in the team, we sit with you to discuss your needs and this is what helps us deliver the best hybrid apps. We are completely transparent, cooperative and collaborative in the approach, with us you are going to hire a developer who is going to work on only your assignment and would keep you updated.
Our rates are not only competitive but attractive too, you can get quotes from as many hybrid app development services, we bet ours would be the least. For us no assignment is complex, we have got the expertise to work on all platforms to build apps that work well on Android, iPhone, iPad, Windows and Blackberry phones!