Custom Cloud Application Development Services
Fastened Custom Cloud Based Application Development Solutions
Custom Cloud application & web development Solutions help you migrate to the cloud and invent a new app from the roots. It designs with quality and versatility in consideration. On SaaS cloud platforms, we also have transformation and analysis solutions. You can more easily build Web applications, set up basic training, play with HPC applications, and much more when you've gone cloud.
Our Custom Cloud Solutions help you deploy applications built-in iCloud rapidly and effortlessly. Users can create and operate their apps from over the network with minimum interruption on a secure network.
Rao Information Technology experts that not only support in reducing migration costs but also ensure that the application's quality is maintained. Skilled experts' mantra is "fast and efficient migration," which ensures the business processes' integrity.
Key Benefits to Choose Custom Cloud Solutions:
Quick Response:Custom Cloud Solutions are easy to deploy, update, and analyze, allowing for quick responses.
Simple Operation:Infrastructure maintenance can transfer to third cloud services as a foundation.
API:API-based back-end services that create employment, processing, and analytics while delivering excellent results.
Cost Effective:In terms of processing and maintenance, these services are less costly.
Security:Data backup and recovery and other security policies should be done regularly.
Enhance Data Sharing:Registered users can securely access data stored in the cloud.
How Do We Do It?
Step 1: Arrange a Meeting:We know more about you, your business, and how you use technology now.
Step 2: We Build A Business Strategy For You:We analyze the technology in greater depth and develop a plan that works to your company's requirements.
Step 3: We Implement the Strategy:We put the strategy into action and help you refocus on growing your company.
Our Agile Cloud Application Development Services:
We provide a variety of cloud computing services and solutions, including the following:
Cloud App Development:We like creating and implementing custom Cloud Application Development that customizes to your scalability requirements. We always use a mobile-first design approach combined with rich server-side programming and database features to create high-performance enterprise cloud apps such as ERPs, CRMs, and more. We have experience with cloud app deployment in public, private, and hybrid environments.
Cloud Migration Service:We connect with your IT team or third-party partners to move apps to the cloud using migration strategies that reduce the possible level of flexibility, thus ensuring the required degree of data security. Our Custom Cloud App Development team also uses conforming and automatic migration methods when needed.
Integrated Cloud Solution:The cloud integration of your application and services goes via an essential stage to remove centralized data. We use a service-oriented architecture to manage your data flows, then transfer your APIs to the cloud to support third-party integration.
Cloud App Containerization:Our Cloud Solution also offers an app containerization service and an obstructing operations core, helping you securely host multiple cloud applications that function seamlessly regardless of where they install. We have vast experience with Docker containers, which allows for a faster development cycle with full scalability.
As-a-Service Development:We have a good command of writing codes for different Platform-as-a-service (PaaS), and Infrastructure-as-a-service (LaaS) builds in addition to helping you with Software-as-a-Service (SaaS) solutions for a variety of systems.
Multi-Cloud Programming Solutions:Our Custom Cloud Solutions built a community-based multi-cloud solution to secure you from severe device shutdowns or data loss. Our Custom Cloud Services team expert in developing Amazon Web Services (AWS) applications, Microsoft Azure, and Google Cloud Platform, among other LaaS providers.
AWS Architecture Setup:Rao Information Technology provides a Virtual Private Network (VPC) ecosystem with public and private sub-networks for launching AWS networks and other technology.
Google Cloud – Firebase:Firebase is a mobile app platform that includes unified, integrated client libraries for various mobile programming languages. The various backend-as-a-service (BaaS) services offered by Rao assist you in developing high-quality apps, expanding your user base, and increasing your revenue.
Custom Web Apps:There is no such thing as a "one size fits all" strategy for building custom web applications. However, all of our custom web apps have two things in common: they're extremely user-friendly and can be configured to fit your specific requirements.
Mobile Apps:With our automated Mobile App Development Platform, you may have your ideas implemented in a short period. Rao helps the user to quickly design smart and flexible mobile solutions even for the most complex tasks.
Why Should Choose Us for Custom Cloud Solutions:
Our experts create various Custom Cloud Solutions that allow you to transfer your company, enterprise, and customer-centric applications to the cloud in a safe, smooth, and quick manner.
Quality of Code:All of our code is learner, and we only accept code that meets the highest standards. We use an automatic code-review programme.
Our unique skills:We have a one-of-a-kind wealth of skills and expertise under one roof, as well as an excellent track rating.
A strong interest in innovation:To accelerate business integration, we only hire consultants and engineers who have a real creative mindset.
Our dedication guidance:We are not a one-hit-wonder, but we are still ready to talk about your query and find the best solutions.
Top-notch infrastructure:Our IT infrastructure is so well-managed that our clients never have to deal with any problems and have the best possible connection to our team.
Effective project management:We implement and use tried-and-true project management techniques that deliver maximum ROI on time and budget.
Expertise in technology:We offer comprehensive, strategic, and fully-integrated solutions throughout all platforms by integrating a range of cutting-edge technologies.
Timezone Flexibility:As we have employees all across the country, we offer time zone flexibility and will work with people on an individual basis if further flexibility is required.
Credentials of Team Members:Our cloud app development company's highly skilled employees have gold-standard credentials to give unparalleled scalability, efficiency, and security to our clients' cloud-based applications.
On-demand scaling of the team:Rao's on-demand developers are highly skilled and talented professionals who help businesses increase their IT departments. Professional on-demand developers use software development to develop and modify enterprise visions.
Pricing Model – Take Reference from Presentation
Technologies We Work With:
Prevent Your Business With Our Flexible Custom Cloud Services
Our Cloud Application Development Services can also support you in moving your servers, databases, and applications to cloud environments leading to increased scalability, flexibility, and cost savings.
Case Study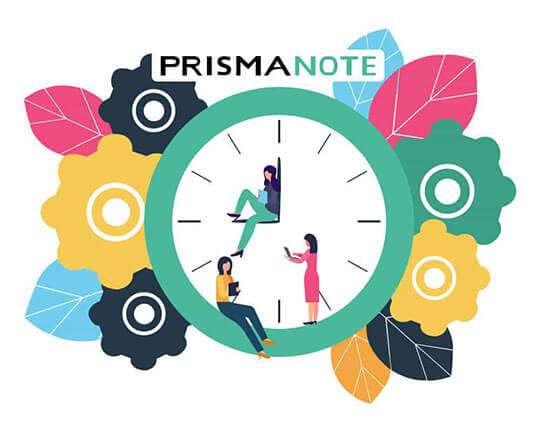 PRISMA NOTE – Case Study
February 3, 2021
Read our Case Study on A robotized Marketplace which is a one-stop answer for Companies, providers,distributors, retailers & gives this 4 noteworthy clients Coordination, Validation, Security, Availability, Transparency, & so forth.
Read More >>